Today's technologies offer many opportunities also in terms of remote work and access, as well as a wide range of freelancer tools.
When choosing the most suitable option to access your office laptop remotely or for other remote access purposes, you probably think of these two options: VPN or RDP (Remote Desktop).
Learn more about advantages, disadvantages, special features, and best providers in this article.
How does a VPN service work?
A VPN or Virtual Private Network is a service that helps mask your online identity, location, and activity when surfing the web. Using a VPN provides you with online anonymity and data encryption, which allows you to browse and transact safely and securely on the internet.
As well as bypass censorships and gain unrestricted access to any content on the web, anywhere in the world.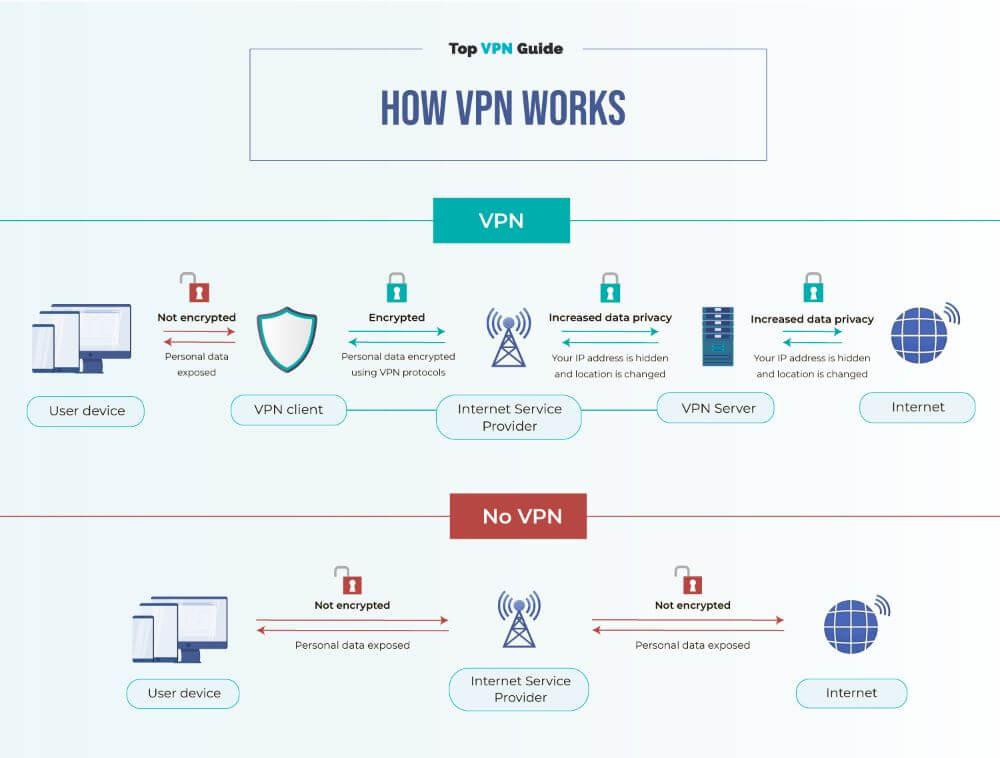 A VPN creates an encrypted tunnel between your device and a remote server provided by your VPN service. All incoming and outgoing internet traffic is routed through this tunnel.
So your data is secure from the prying eyes of your ISP, hackers, the government, or any third party trying to snoop your information.
Now, here's the cool part. Since your internet traffic is routed to a VPN server, your identity and location are masked.
And any program trying to detect your location based on your IP address would see your VPN server's IP address making you untraceable if the VPN  provider has a no-log policy.
Fortunately for you, we provide a list of such companies further in the article.
Remote Desktop (RDP)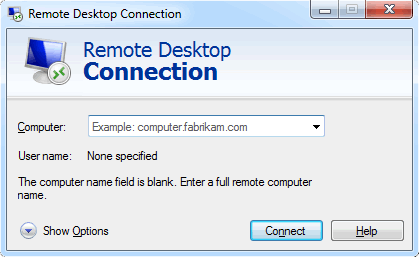 A remote desktop protocol (RDP) allows you to connect, access, control, and use the data and resources of a computer in a different location as if you were in front of that system.
An RDP can also help mask your identity when you access the web from a remote computer. As all traffic appears to be generated by the host.
How does RDP work?
The RDP software works by opening a dedicated network channel, which is used for creating a virtual connection that allows the transfer of data between your system and the remote host.
Input from your system, such as your keystrokes, mouse movements, are sent over this dedicated channel.
VPN vs. RDP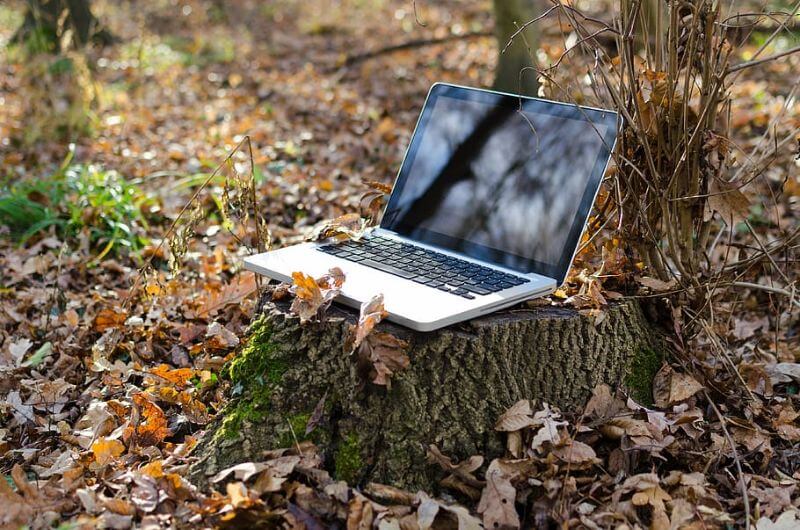 Below, you can find a short comparison of all important factors to choose the right remote laptop access option for you.
Functions
A VPN, when connected to a network, gives you access to resources shared on that network such as shared folders, printers, and even other servers on the network.
Apart from remote access, VPN offers IP masking, a more secure and faster connection, the ability to change the IP address to see locally blocked content or analyze the Google search results in different countries where your brand is present.
Learn more about VPN benefits here
A Remote Desktop, on the other hand, gives you full access and control of a system you are connected to. This means you get access to shared network resources, along with the other computer resources that are being controlled. With an RDP, you can launch applications, and perform other operations on a remote system as if you're right in front of it.
Security
Most VPNs use a robust and much stronger form of encryption similar to military-grade encryption to encrypt their connection.
This helps to create a much more secure environment that reduces the risk of intrusion or data theft when compared to RDPs.
Cost
VPNs are generally more cost-friendly when compared to RDPs.
However, it is recommended to review particular offers, as pricing depends on the provider, functions included, and length of the subscription.
VPN or Remote Desktop: Which is best for you
Want to know which of this technology is the best for you? It's simple.
You should get a VPN if you need to
Hide your identity and stay anonymous when surfing the internet
Encrypt and protect your data when communicating online
Transact on the web, safely and securely.
Access restricted content or website online
Avoid online surveillance or bypass internet censorship.
Provide your employees with secure remote access to your corporate network and resources when they work in public spaces or travel abroad.
You should get an RDP if you need to
Access your home computer or office computer from a remote location.
Provide your employees with access to a system with proprietary software or technical capabilities from remote locations.
Provide your IT technicians with access to remote employees' computers for maintenance and troubleshooting tasks.
Mask your identity and location when surfing the internet
Best Personal VPN Providers
ExpressVPN: The world's fastest and most trusted VPN provider; Provides excellent speeds, takes privacy seriously and keeps a no usage logging.
Private Internet Access (PIA) VPN: One of the most popular and affordable open-source VPN providers in the VPN market. It comes with decent speeds, top of the line privacy features, and keeps no logging.
NordVPN: A top of the line VPN service known for its fast servers, enhanced security and privacy, and robust performance.
Express VPN
Nord VPN
PIA
Price 
$12.95/mo
$11.95/mo
$9.95/mo
$99.95/yr
$105.31/3yr
$83.87/2yr
Servers
2,000+
5,000+
3,200+
Locations / countries
160 / 94
80 / 59
70 / 48
Killswitch
Yes
Yes
Yes
Max. Devices Used
5
6
10
Also, check our rankings of the most suitable VPN providers for Android and iOS.
Best Business VPNs
Business VPN differs from personal VPN by a range of functions that only a few providers can offer, thus the total number of business VPNs is not large, while only these three are definitely worth recommending:
HideMyAss: One of the biggest names in the VPN business and currently owned by the security giant, Avast. It gives you access to a network of over 1000 servers distributed over 290 locations in 190 countries.
VyprVPN:  VyprVPN is a fast, reliable, and secure VPN provider based in Switzerland. It offers one of the highest levels of speed and security in the industry.
Perimeter 81: Perimeter 81 VPN is a feature-rich service that provides an exceptionally safe, user-friendly remote access environment for small businesses and enterprises.
| | | | |
| --- | --- | --- | --- |
| | Perimeter 81 | Vypr VPN | HideMyAss |
| Price | Starting at $144/yr | Starting at $299/yr | Starting at $155.88/yr |
| Servers | 700 | 700+ | 1000+ |
| Kill Switch | Yes | Yes | Yes |
| Location | 35 | 70+ (68 countries) | 290+ (190 countries) |
| Support | 24/7 | 24/7 | 24/7 |
| Multiple Concurrent Connections | Yes | Yes | Yes |
| Performance | Fair | Good | Good |
On the infographic below you can see the main differences between personal and business VPN: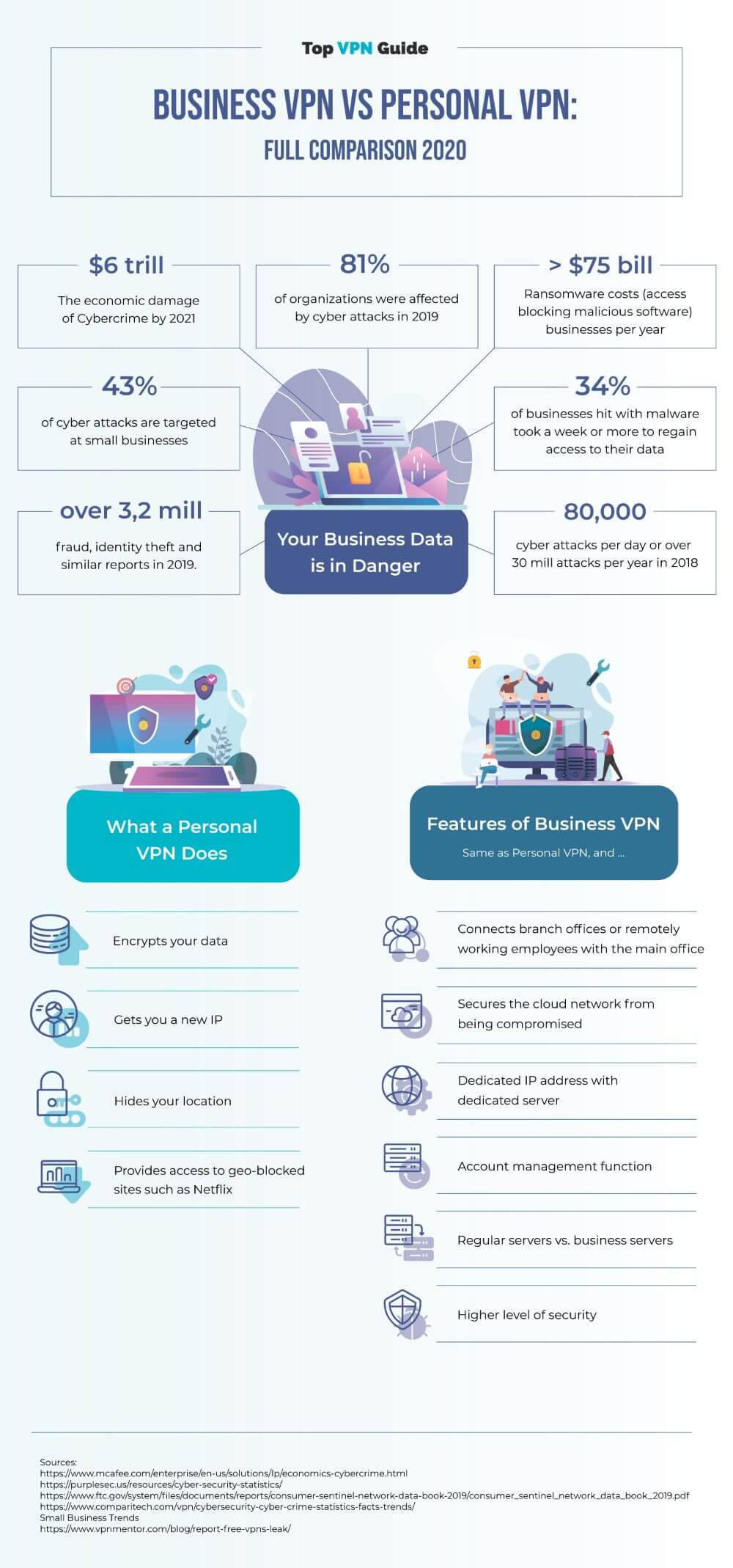 Learn more about the differences between business and personal VPN and when you need a business VPN.
Best RDP Providers
Here are three good RDP providers worth using:
TeamViewer: TeamViewer, a top provider of remote connectivity solutions that offers you a wide range of features in the world of remote desktop access, support, and collaboration.
Zoho Assist: A cloud-based remote access and remote control software that helps you to establish a secure connection with a remote desktop.
ConnectWise Control: It is a cloud-based operations management solution that provides you with lightning-fast remote support and access to devices.
Here is an RDP comparison table:
| | | | |
| --- | --- | --- | --- |
| | TeamViewer | Zoho Assist | ConnectWise |
| Pricing | Starting from $49/mo | Starting from $10/mo | Starting from $24/mo |
| API | Yes | Yes | No |
| Access Control | Yes | Yes | |
| Chat | Yes | Yes | Yes |
| Collaboration Tools | Yes | | Yes |
| Drag & Drop Interface | Yes | | |
| File Transfer | Yes | Yes | Yes |
| Instant Messaging | Yes | Yes | Yes |
| Mobile Integration | No | Yes | Yes |
| Monitoring | No | Yes | Yes |
| Remote Access | Yes | Yes | Yes |
| Remote File Access | No | Yes | Yes |
| Remote Control | Yes | Yes | Yes |
| Reporting & Statistics | Yes | | Yes |
It was our full expert overview of the main differences between RDP and VPN, as well as the best providers of either of them.
Also, check our comparison of VPN and DirectAccess and learn basic cybersecurity tips here!