Top 6 VPN Services Providers 2020 for Netflix (Latest Update)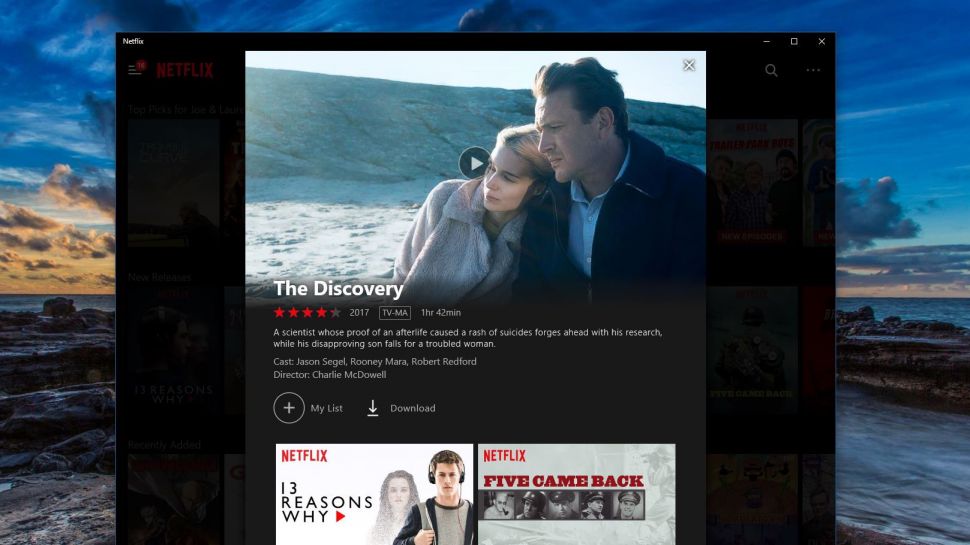 Virtual Private Networks (VPNs) not only help protect your identity and location while keeping the details of your online activities private, they are also necessary for fully accessing popular online streaming services such as Netflix. VPNs function by setting up a secure tunnel between your device and the VPN provider's servers. This encrypted connection masks your personal data and helps prevent content filters from blocking your access.
For Netflix users outside of the U.S., or Americans who travel abroad for work or school, a VPN is an essential tool for maintaining access to your favorite movies and TV shows. A VPN service provider can show you how to watch Netflix with a VPN by disguising your true location. Therefore, connecting with a VPN helps you bypass Netflix's geographic content filters. Netflix implements these filters for individuals overseas because it is under extreme pressure to minimize unauthorized access to online content that violates copyright laws. With a myriad of VPNs on the market and new services popping up every day, how can you realistically choose a provider that offers the best access to online streaming services? One of the best ways to hone in on the right VPN to meet your needs is to compare and contrast them by asking these questions:
How much does the service cost?
Does the provider offer responsive customer support?
What is the return policy if I am not satisfied with the service?
How many devices can I connect at the same time?
Is the connection secure enough to protect my identity?
How fast are the connection speeds?
What is the VPN's privacy policy and do they log your activities?
The following 5 VPNs are known to work well with Netflix and are among the most popular VPN services on the market today for online content streaming.
NordVPN
NordVPN is one of the best VPNs for Netflix on the market today. It is is not only one of the most secure VPNs available, it also provides users with the ability to connect up to six devices at the same time. This capability is hugely beneficial for a family of streamers or for users who plan to watch content from a mobile device, smart TV, laptop computer, gaming console, etc. Additional features include:
Secure browsing
Comparable pricing in comparison to other VPN options
Free 3-day trial period and a 30-day money-back guarantee
Servers spread across 60 countries
Absolutely no logging of your browsing activities
Ability to access servers with additional high-speed upgrades 
ExpressVPN
ExpressVPN is another popular VPN to unblock Netflix streaming. Many users stick with ExpressVPN because they offer the highest-rated customer service in the industry complete with 24/7 live chat support. This helps customers receive experienced and knowledgeable troubleshooting if they run into problems. Just like NordVPN, ExpressVPN also offers a 30-day money-back guarantee if you are not fully satisfied with the service. One of the few drawbacks of this service is the price. ExpressVPN is among the most expensive VPN services on the market today.
Additional considerations for ExpressVPN include:
Intuitive and easy-to-use graphics interface
The ability to connect up to three devices at the same time
Efficient performance on all mobile and desktop platforms (Windows, iOS, Android, Fire TV and more)
Service locations spread across 94 countries 
HideMyAss VPN
HMA is fully capable of unlocking not only your favorite location-specific premium streaming services but also major sporting competitions regardless of location such as the German Bundesliga and ICC T20 cricket.  Netflix, Amazon Prime TV, and BBC iPlayer are all fully accessible while using an HMA VPN service regardless of geo-location. Simply purchase an HMA subscription, set your location, and access Netflix, Amazon, or BBC iPlayer to begin enjoying hours on unrestricted content wherever you are in the World, easy!
Ability to connect up to 5 devices at the same time
User-friendly graphic interface
30-days back guarantee policy
Ability to quickly change servers to get the best connection possible
Lightning-fast connection speeds
Less private than other services (they log connection times)
VyprVPN
VyperVPN is one of the fastest VPN services available. This enhanced connection speed is valuable when you are streaming content from Netflix. Much like ExpressVPN, VyperVPN has a well-developed and helpful customer service department to help users troubleshoot issues. If you are not satisfied with the service, they, too, offer a 30-day money-back guarantee. Additional considerations include:
Ability to connect up to two devices at the same time
User-friendly graphic interface
No-cost 3-day trial period
Less private than other services (they log connection times)
Ability to quickly change servers to get the best connection possible
Lightning-fast connection speeds and enhanced security features
StrongVPN
StrongVPN, as the name implies, offers one of the most reliable and secure VPNs in the business. Users experience fast, secure connections for a reasonable price. StrongVPN supports almost all major platforms (Windows, iOS, Android, Mac and more). It even supports Netflix in multiple countries including the U.S., UK, Spain, France, Germany and more. Other factors to consider include:
Ability to connect two devices at the same time
Lightning-fast connection speeds
24/7 live customer service and support
30-day money-back guarantee
Reasonably priced when you sign up for a one-year subscription
Hotspot Shield VPN
Last but not least on this list of optimal VPNs to unblock Netflix streaming is Hotspot Shield. Hotspot Shield possesses one of the best privacy features of available VPNs, as it deletes logs upon exit from the program. At this time it is only able to access U.S.-based Netflix services. Other factors to consider include:
Optimized HD streaming settings
Fast download and upload speeds
Limited configurations