If you've ever wondered what the difference between a VPN and Tor is or you're confused about which of them go for; today's your lucky day.
As everything you need to know to make an informed decision would be discussed below.
So what are you waiting for? Let's dive in!
What is Tor?
Tor, an acronym for "The Onion Router" is a free, open-source software that allows you to anonymously surf the internet without having your identity or location exposed.
Initially developed and used by the U.S Navy to secure their communications, it is now being maintained by a non-profit organization, which is passionate about online privacy and "obsessed" with developing tools that help ensures online anonymity, among other things.
How Tor Works?
Tor enables you to anonymously surf the web by encrypting your web traffic and routing them through several computers in the Tor network to create a layer of anonymity that shields you from prying software or humans.
Since your web traffic passes through various computers (servers) before getting to their final destination and vice versa, Tor makes it pretty hard for anyone to track you.
What is a VPN?
In the past, a VPN was used to gain secure access to a corporate or home network remotely.
However, it has evolved to be used for much more today.
Nowadays, a VPN is commonly used to bypass internet censorship, access geo-restricted content, and browse the internet safely and anonymously.
Technically, you can view a VPN (or Virtual Private Network) as a private network that allows you to create a secure encrypted connection to another network over the internet to keep your online activity private and protected from prying eyes and malicious programs.
How VPN works?
A VPN creates an encrypted tunnel between the device you're accessing the internet with and a remote server operated by a VPN service or provider.
Your internet traffic (both incoming and outgoing) is routed through this encrypted tunnel to keep your data safe from been intercepted or modified by hackers or spies.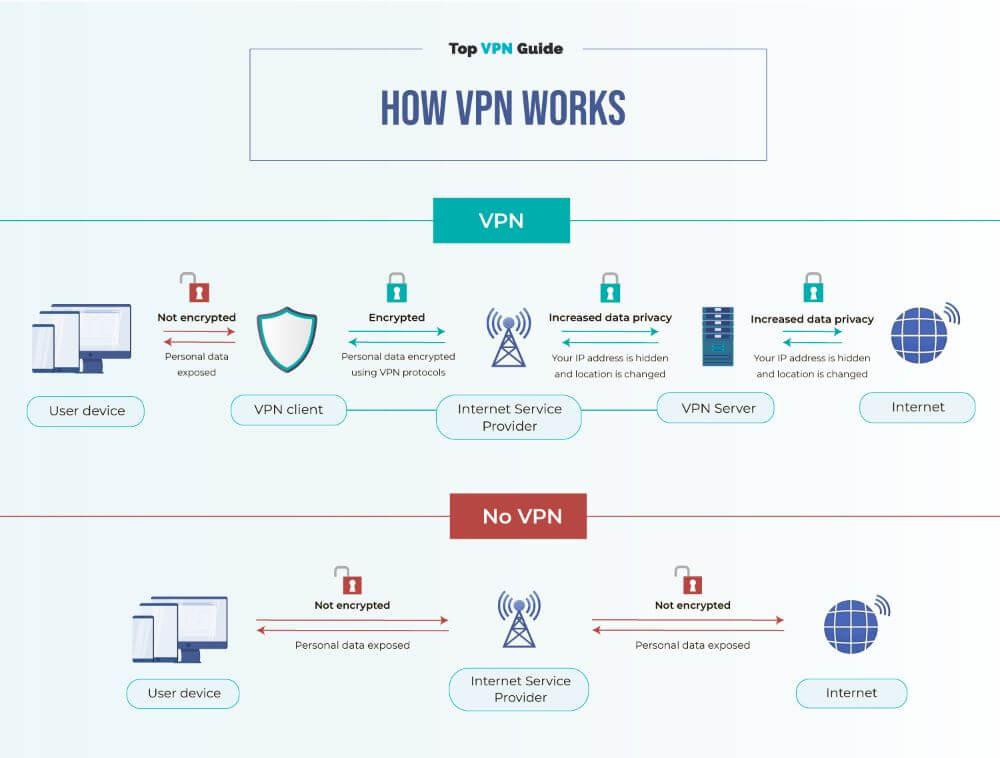 Since the remote server acts as a "middleman" between your device and the internet, your address appears to any person, device, or software trying to pinpoint your location via your IP address to be from the remote server you're connected to, effectively masking your identity and location in the process.
Learn about Business VPN here
Tor vs. VPN
While Tor and VPN are both used to protect your privacy and browse the web securely, they differ in some areas, which we would be looking at.
Performance
Tor routes your traffic through a network of computers to mask your identity, which makes it slow. A VPN, on the other hand, connects to a single server. Hence, it's much faster and performs better.
Flexibility
Tor can only encrypt the traffic generated from its browser, whereas a VPN can encrypt all the traffic from your device, including your apps. If you just want to surf the internet with your web browser and hide behind a strong layer of anonymity, then Tor might be a good choice.
However, if you want to access an app with geo-restriction, you're better off with a VPN that can encrypt all the traffic on your device.
Control
While Tor can be configured to connect to a country of your choice, you have no control over which state or city it connects to or connect to previous locations on demand. On the other hand, a VPN has no such restriction as you have total control over the country, state, and in some cases, the city you connect to.
Cost
To use Tor would cost you nothing. It's free, which is one of the reasons it's so popular.
Using a VPN would cost you anywhere between a few dollars to hundreds or thousands of dollars, depending on your plan and what you intend to use it for. Although, if you're not a heavy internet user and not too picky about the servers you can connect to, there are a few legit VPN service with free plans you can make use of.
Find out why you shouldn't use free VPN
Best Personal VPNs:
Thinking of which VPN to go for your personal use? Why don't you choose one of our top 3 picks: ExpressVPN, NordVPN, and CyberGhost?
Express VPN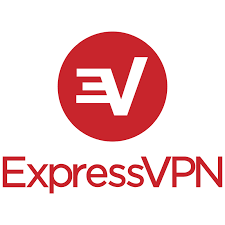 A popular VPN, known for its blazing speed and site unblocking capabilities, Express VPN is one of the leading VPN providers in the world that has warmed its way into so many hearts.
When it comes to Netflixing, torrenting large files, playing online games without lag, or whatever indulgence you can think of on the internet, no VPN does it better than Express VPN.
What's more, its zero-log policy, military-grade encryption, and compatibility with nearly all devices you can think of make it the perfect VPN for those concerned about keeping their online activity hidden, especially from their ISPs.
Although not the cheapest out there, its suite of powerful features makes it worth every penny.
Read full Express VPN review
Check Express VPN offer
Nord VPN

With NordVPN headquartered in Panama, a safe haven for privacy enthusiasts, and known to provide more bang for your buck, it's a no brainer why Nord VPN has become so popular among students, marketers, business owners, and virtually anyone.
NordVPN works great with all popular torrenting software like uTorrent and BitTorrent. It comes with an inbuilt SmartPlay feature to access the regionally restricted content such as Netflix, BBC iPlayer, Amazon, Hulu, and what have you.
There's also a quick connect feature that helps you locate and connect to the fastest speeds available. Other features include a strict zero-logging policy, DNS and IP leak protection, ad blocker, split tunneling, and Tor compatibility.
Read NordVPN overview
Get NordVPN offer
CyberGhost VPN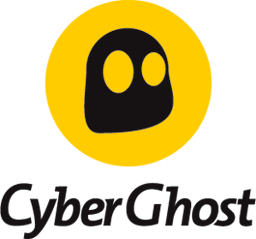 If you're looking for a VPN with an extensive network of servers and locations, you can never go wrong with CyberGhost.
With over 6400 servers in 88 countries and up to 7 simultaneous connections on a single account, CyberGhost has got you and your family covered.
As expected, it comes with all the bells and whistles you'd expect from a popular VPN service, including specialized (optimized) servers for streaming regionally blocked content and torrenting files.
Read full review of CyberGhost VPN
Check CyberGhost offer
Best Business VPNs
Based on our findings, here are the best three business VPNs in the market with a lot of value to offer.
Perimeter 81

Based out of Israel, Perimeter 81 is one of the Top business VPN providers for SMBs and large corporations. While it won't be contending with the likes of NordVPN or ExpressVPN in terms of speed or accessing geo-blocked content, it does shine where it matters.
And if you're curious to know what that is. Well, it does a perfect job of connecting you remotely and securely to your corporate network when out of the office.
It also protects your browsing activity and communications online from hackers and security threats.
Known for its innovative cloud VPN architecture, which helps you save cost by eliminating your need for additional on-premise security hardware, Perimeter makes it easy to deploy servers within minutes.
It allows your IT managers or personnel to stay on top of what's happening on your network and identify the unusual activity as you can monitor all activities going on the network. Plus, controlling user access and privileges is a cakewalk with Perimeter 81.
With Wi-Fi protection, strong encryption protocols, and a slew of other security features such as 2-factor authentication, kill switch, DNS leak protection, and DNS filtering, Perimeter 81 might just be the VPN you need to protect your business.
Other Features: 700 servers in 36 countries support all platforms (Windows, Linux, macOS, Android, and iOS).
Check full Perimeter Business VPN  Review
VyprVPN for Business

Located in Switzerland, it is a fast, scalable VPN solution designed for both small and large enterprises. With VyprVPN for business, your business communications in and outside the office are safe and protected from online threats.
VyprVPN also makes it easy to have unrestricted access to business tools needed to work efficiently from anywhere in the world. And with its proprietary Chameleon technology, getting past ISP throttling or local censorship is pretty much easy, even if you were in China.
VyprVPN for Business comes with Wi-Fi protection, NAT firewall, multiple user management, global business servers, dedicated account manager, etc. What's more, they own and manage all of their 700+ servers.
Check VyprVPN Business deal
HideMyAss VPN (HMA VPN)

With over 290 locations across 190 countries to choose from, you get a private network with worldwide coverage and protection for your business.
HMA VPN servers operate at 20Gbps, making it one of the fastest VPNs on the market and an excellent choice for you if you're concerned about speed.
Other features that make HMA VPN a great option for your business include leak shield, Lightning connect, IP shuffle,  Smart Kill, Strong Encryption protocol, etc.
Get HMA Business VPN offer now
What Next?
Now, you decide. Which of these services would you be going for VPN, TOR, or Both?