Since the launch of the first web browser in 1993, the Mosaic, internet usage has seen tremendous growth in the last 2 decades.
The numbers are just overwhelming.
Today, 4.5 billion out of a global population of around 7.7 billion people use the internet for one reason or another. It has revolutionized communication, business, and lead to the emergence of smart homes and cities.
With so much convenience, the internet also comes with new threats with breach of privacy standing out as a significant problem.
Companies, as well as individuals, are looking for robust solutions to secure their data and maintain their confidentiality. With that regard, many corporations and individual internet users are resulting in the use of VPNs keep hackers and internet snoopers at bay.
In fact, more than 26% of all internet users access the web on VPN services.
This article will seek to define VPN, its benefits to users as well as an insight on how can VPN be used.
What is a VPN?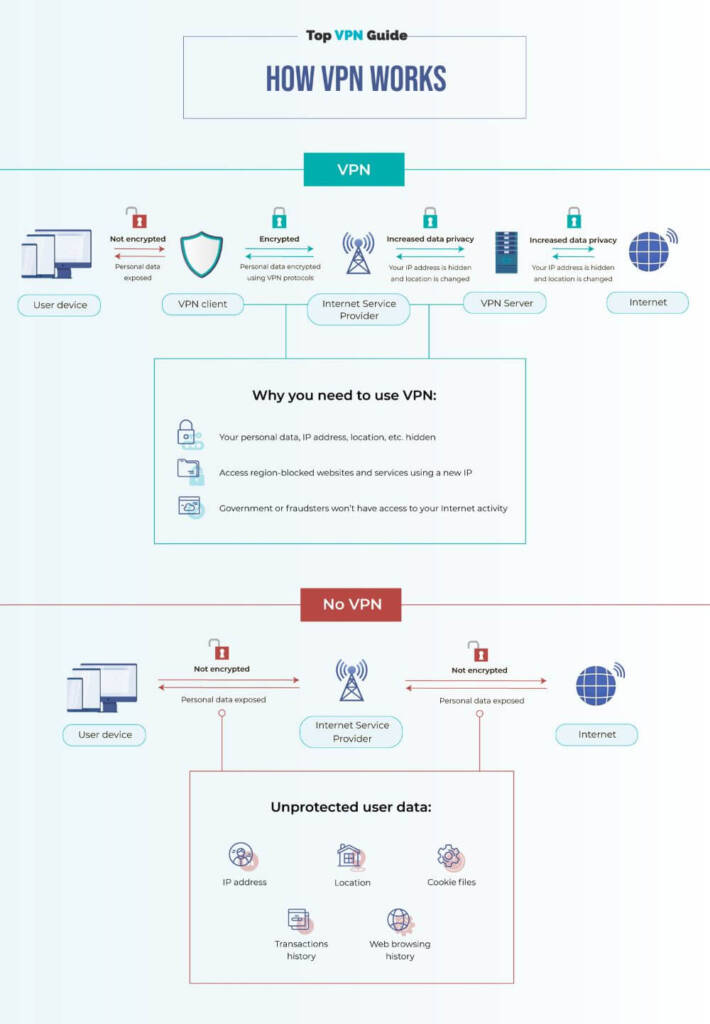 A VPN (Virtual Private Network) is an online service that allows internet users to create a private network over the internet.
In more straightforward language, VPN provides for a tunnel through which two or more computers can remotely interact safely through the internet. VPNs are designed to ensure or rather enhance computer privacy when using the internet. So, how does VPN work? Usually, the VPN concept is heavily embedded in encryption technology.
Typically, a VPN service will route your internet traffic from your Internet Service Provider to the VPN servers. In the servers, your data is then encrypted before leaving through the internet to its intended destination.
The encryption process involves turning plain text into cipher text – unreadable text. This way, hackers cannot read your internet interaction even on the rare occasion that they successfully intercept. The text can only be decrypted using a unique key only known to the servers and your computer device. Thus, the intercepted only becomes useless to them.
Often with the encryption of data, the VPN also provides your computer with a virtual IP address that helps your browse the internet anonymously.  The IP address allows you to browse the internet from a virtual location and thus making it difficult for hackers and internet eavesdroppers to track you down.
With these to excellent abilities, a VPN is undoubtedly a top-class solution in the quest to protect your privacy as well as your personal data.
Who needs a VPN?
You might be wondering, do I really need a VPN? Well, the answer is a big YES! As long as you are an internet user, it would only be fair to consider yourself a hacking victim or rather a target. VPN can be used for personal use in smart homes, to protect your home WI-FI network and individual devices from malicious internet attacks.
On the other hand, Corporations and small business enterprises use VPNs to protect themselves from hacker attacks. VPN also help workers access business servers remotely without having to be present in their work station. This means that businesses can be run from any location safely and securely.
Learn more about business VPN and how it differs from the personal one 
What are the benefits of VPN?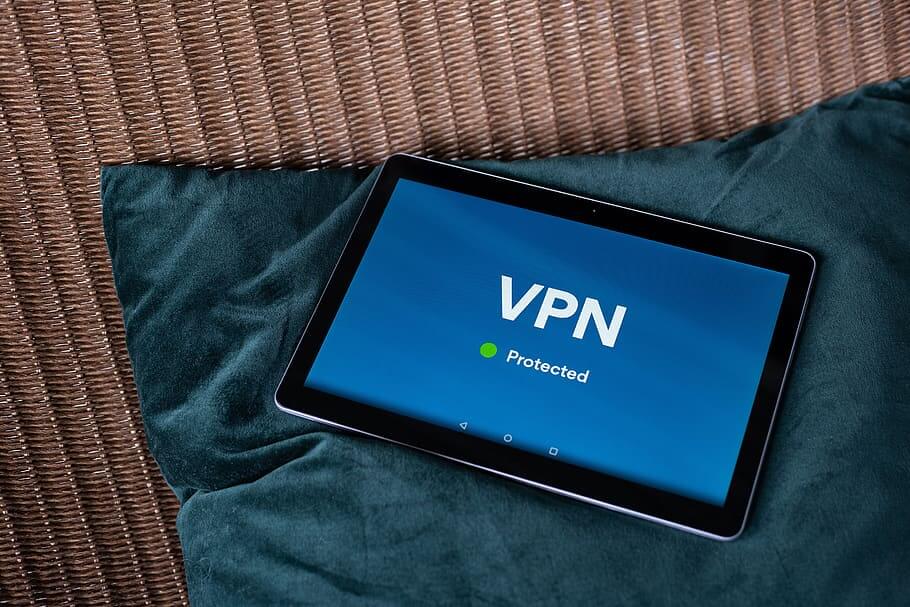 Internet users have a lot to reap from implementing a VPN for either at a personal level or business purpose. Here is a highlight of the benefits that come along with its usage.
Remote Control
For business institutions, a VPN has improved the intranet concept. Through the VPN, it is now possible for employees to safely access business servers from any part of the world at any time. It means you can run your office operations from home or the beach during your vacation.  This will most likely result in increased productivity in your company.
File sharing
Well, most of the internet service providers are against peer-to-peer sharing. I would also say that it could be detrimental if there is a dishonest party among your team. However, with a VPN, the sharing of huge files is much convenient, safe and fast.
Online anonymity
Like proxies, VPNs are coded to make sure that you remain anonymous when using the internet. This ensures your digital footprints are untraceable and thus rendering you safe from hacker attacks.
Check the list of most useful tools for remote workers to have
Bypass Geo-blocked websites and contents
It is an impressive VPN feature that allows internet users to bypass geographically restricted websites and contents. Usually, some sites are only accessible in particular countries. Normally, a VPN will provide you with a virtual IP address anchored to that country's serves. Therefore, you can easily browse the sites as if you are in that particular location. Such sites include Netflix, Spotify, Hulu, among others.
Increased internet performance
Internet Service Providers are somewhat the worse with bandwidth throttling. Depending on internet traffic, you are most likely to experience annoying low internet speeds. They can control your bandwidth. VPN services, on the other hand, provide for unlimited bandwidth and hence increasing internet performance. Remember, your ISP loses control of your internet traffic once a VPN redirects it to the VPN servers.
Change your IP address
Apart from the devices IP address, VPN services provide you with a virtual and foreign IP address that help your access business application in countries where the internet is censored. For instance, it is impossible to access Google and Facebook in China. However, with a robust VPN service, it is very much possible to access such business apps while there.
Enhanced security
It is one of the huge benefits that come to you when you integrate a VPN within you network. A VPN makes sure that your online interaction is heavily encrypted. This helps cut off prying eyes and hackers from your system, thus rendering you data safe and secure.
Most Common Uses of VPN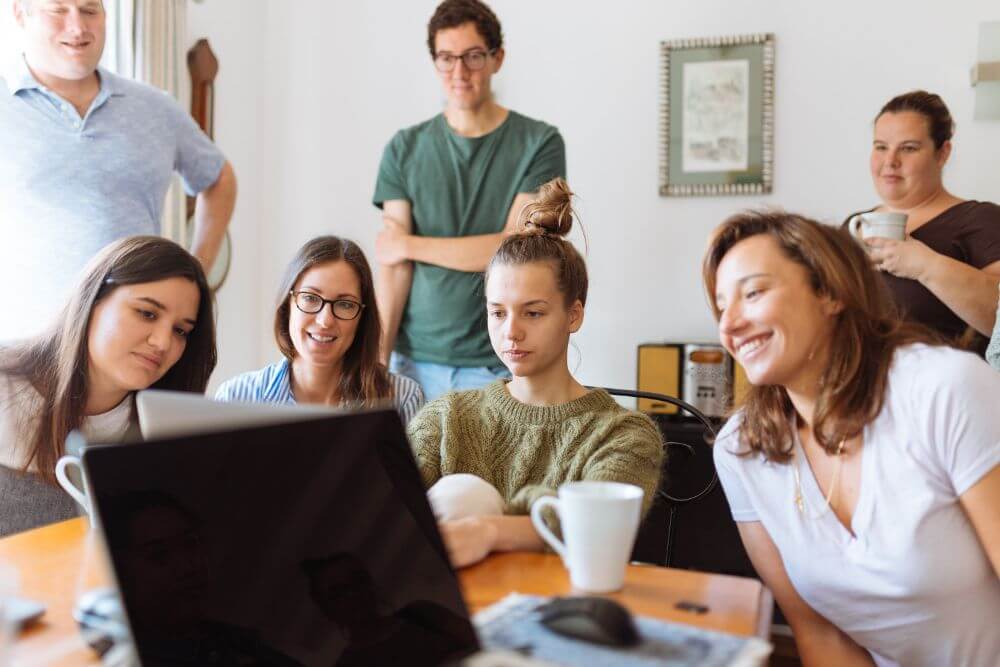 You are probably wondering, what VPN can be used for? Well, here is an exclusive preview of the most common uses of VPN services. Check them out!
Access geo-restricted sites and content
It is one of the most common uses of VPN services. If you are looking to travel abroad or you reside in countries where you cannot catch your favourite movie series on Netflix, then it high time you consider using a VPN.
Quite a number of countries have censored and restricted internet, meaning that particular content cannot be accessed in those countries. For instance, Whatsapp and Skype calls are not allowed in the UAE. Equally, Facebook is inaccessible in China.
That's where the VPN services comes in.
It provides you with a foreign virtual IP address that allows you to browse geo-blocked sites without leaving your physical location. For example, if you reside in China, a VPN will provide you with a US IP so that it looks like you are in the US where Facebook is allowed. This way, you can enjoy Facebook product among other restricted sites.
Access Public WI-FI
It goes without saying that most public WI-FI hotspots are unsecured. More often than not you will find posters advising you to avoid internet hotspots in trains, airport, buses and city parks. Well, I would say that it is up to you to decide.
However, there comes times where you literally have to use them, especially during those long waiting hours at the airport. However, access to public hotspots could be suicidal. Even an amateur hacker can easily see through your online activities.
It is therefore essential that you protect yourself from such eventualities using a VPN. A VPN provides you with the ability to mask your IP address and also encrypt your internet traffic. This makes it difficult for hackers to track you down or read your online interactions.
Avoid bandwidth throttling
Most internet service providers are notorious with bandwidth throttling. Bandwidth throttling affects internet speeds. With low internet speeds, you are more likely to experience an ever buffering internet connection. One can barely watch a funny video clip on YouTube or any other streaming website. You can agree with me that a buffering internet is very annoying.
Well, a considerable number of internet users have resulted in using VPNs for faster internet connections. Most premium VPNs provide users with unlimited bandwidth and hence fast internet connections. With a VPN in place, your ISP loses control over your phone, internet traffic and consequently your internet connection speed.
Protect your communication
The use of VOIP communication is slowly becoming the norm of communication, especially with distant communication. Applications as such as Skype and Whatsapp are now being used to communicate effectively over the internet. Internet protocols on such application are challenging to break; there is always a chance that hackers could intercept your communication.
In any case, your call is more likely to be intercepted in countries where such requests are restricted. A vast number of people are now using the VPN a precautionary measure to make sure that their communication remains private as possible. A VPN works to encrypt the details of your call in such a way that no hacker can overhear or decrypt your communication.
Find out how to protect your privacy online
Unusual Applications of VPN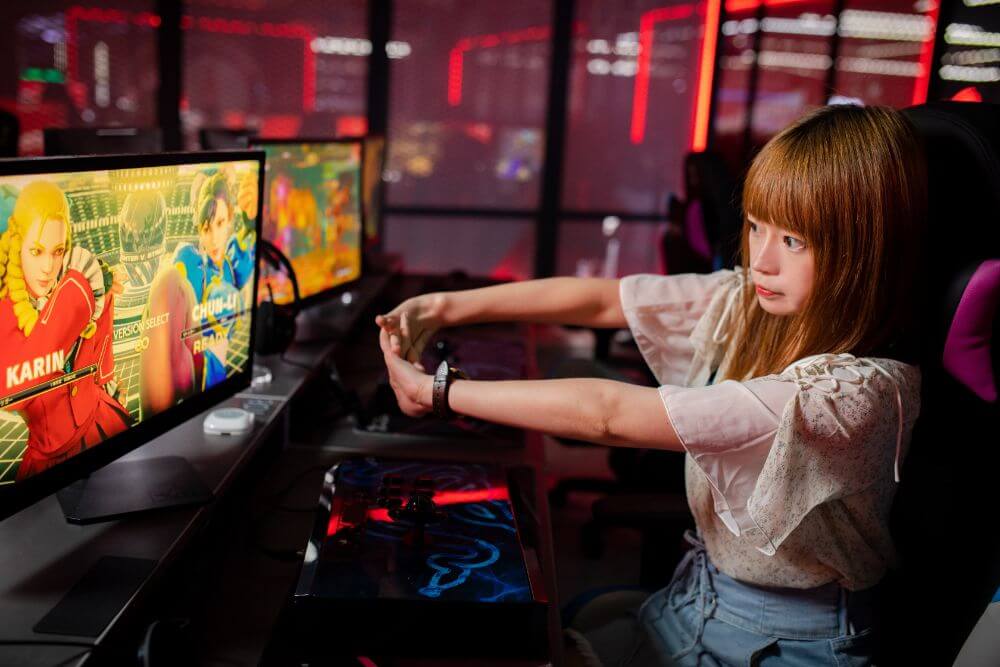 There are some great ways to use a VPN service that you probably didn't know about. Here are some.
Improve gaming experience
With the advancements in technology, gaming is slowly becoming a hobby for many young people.  In fact, most of them have rounded the hobby to become a fulltime job. At the same time, online gaming is also becoming more popular, especially with the vast use of the internet.
However, smooth gaming requires a fast internet connection that in most cases, cannot be achieved from using the usual internet service provider. It is in this case that gamers result to using VPNs- they provide gamers with unlimited bandwidth and hence a refreshing online gaming experience.
Equally, gamers are frequent users of BitTorrent, a peer-to-peer file sharing service. Through it, they can send and share large game files. BitTorrent is a heavy bandwidth consumer that can only work best with unlimited bandwidth provided by the VPN service.
In addition to that, VPN allows gamers to play banned games regardless of their geographical location as well as avoid unnecessary IP bans and DDoS attacks.
Save money on VOIP calls
VOIP calls are more popular, especially when making international and long calls. Applications offering these kinds of services are often safe. Equally, VOIP calls are much cheaper compared to normal calls.
However, it does not mean that call packages are equal. It all depends on where you are calling from or where you are calling. Well, you can get so save a few bucks by using a VPN. You can pick a VPN server located in the country you are calling. This way, you are more likely to enjoy lower calling rates.
Save money on hotel booking, Air tickets and car hires
Well, you will not likely notice this until you have decided to go on vacation abroad. Using a VPN to book your vacation could save you quite a good amount of cash. When searching the web, you will notice that air tickets, hotel bookings and car hire prices differ according to your geographical location. For instance, a hotel room in Sweden may be expensive when booking from the USA than in South Africa.
With, VPN, you can easily take advantage of lower room prices by booking your room from the server in South Africa. The same case applies air ticket and car hire prices. You could end up saving a couple of hundred bucks.
Avoid price discrimination
Price discrimination is a common phenomenal on the internet.  Big online shopping malls such as Amazon, Jumia, and Alibaba will provide different prices for the same product depending on who is buying.
For instance, a brand new Gucci tour bag with go for a higher price when purchasing from Canada than in India. With a VPN, it is very much possible to take advantage of the lower prices in India by accessing the shopping website via the servers in India. This is also another trick that can save a few hundred dollars.
Avoid government surveillance
World surveillance agencies such as NSA, the GCHQ and the Motion Picture Association of America are also on the look for illegal download and sharing of files over the internet. Once they get to identify you, they will always keep monitoring your online activities.
Well, if you are not looking to end up on the watch list, then using a VPN is a good option. It helps mask your internet ID and hence tricky for such agencies to spy on you.
Best VPN Providers
Below is a list of the top 5 VPN providers in the market today. They include;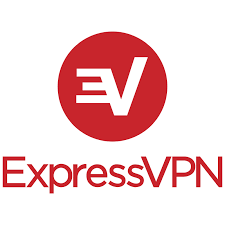 It is an all-rounded VPN solution that provides users with high internet speed connection and top-notch online security.
With over 3,000 servers in 160 locations in 94 countries, ExpressVPN stands out one of the speediest VPN services in the market.
The application allows you to access blocked sites such as Netflix and Hulu. Besides, it furnishes users with high end online data encryption that cannot easily be broken by hackers.
The service is available for Windows, Mac, iOS, Android and Linux operating systems.
Check ExpressVPN review

It is undoubtedly the most prominent VPN provider in the market today. The provider has over 5,300 host servers in over 59 countries.
With NordVPN, you get to enjoy military-grade data encryption, fast internet connectivity and a maximum 6 device support at the same time.
It also comes along with high-end features including; DNS leak protection, kill switches, proxy extensions for common browsers and a variety of payment options.
In addition, the application is available for Mac, Android, iOS and Linux users.
Check NordVPN review


It is a powerful VPN solution available for conventional operating systems, including Fire TV. Apart from its robust online security protocols, the application is easy to configure and hence a favourite for beginner users.
In comparison to the above two VPN options, IPVanish provides its clients with a relatively fast internet connection as well as a responsive customer care desk. It also has a maximum device support of 10 devices.  Besides, it comes to you with a 30-day trial version that allows you to test the application before actual purchase.
Check IPVanish review
Get IPVanish now!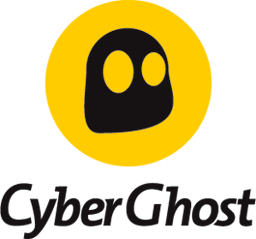 The VPN is impressively configurable. Most interestingly this Romanian and German-based VPN provider is a favourite for hackers. It is also has a huge customer base- over 10 million users.
Courtesy of its vast number host servers, CyberGhost provides its client base with a remarkable speedy internet connection.
In addition to this, the VPN provider has a no-log policy as well as a Bitcoin payment option that make sure that you are untraceable by hackers or internet snoopers.
Check CyberGhost review

Surfshark is popularly known for its unlimited device supportability. With over 1,700 host server in over 100 locations, this VPN alternative provides for a relatively fast internet connection.
It comes with robust security protocols, including OpenVPN and IKEv2, that provide up to AES-256 bit data encryption.
Besides, it now has a no-log policy and a kill switch to prevent data leak. The VPN is available at an affordable price as well as 30-day money payback guarantee.
Get Surfshark VPN now!
Conclusion
As you can see, a VPN is more of an online security solution.
However, this encryption-based technology comes with a lot whole of benefit, including improving productivity, enhancing communication, sharing of data and can also help you save a few bucks.
Nonetheless, it is imperative that you conduct a background check before purchasing a VPN service. Always make sure it is from a trusted provider and that it suits your need.
The list above consists of the best VPN provider in the market today. They are well researched and tested just for you!
You can try them out and watch to see which suits your needs best!