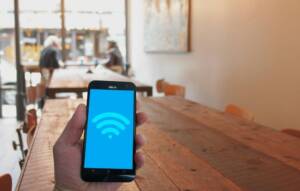 iPhones, iPods and iPads are some the most envied smart devices in the world today. Apart from their outstanding features and performance, they are also the safest and most secure devices for use as far as personal privacy is concerned.
Apple Inc. has dedicated so much effort in making sure that all their iOS devices are safe from malicious hacks. It goes without saying that Apple devices are far much safer than Android devices.
However, that does not mean that you iPhone is free from malware attacks. Even after spending a couple of hundred bucks, it does not guarantee you a 100% safety.
There is always a loophole which becomes your personal responsibility; make use of the available measure provided by iOS to ensure your data is safe on your iPhone.
Hackers have developed new ideas on how to get hold of your personal data. They will develop applications which after installing will get hold private data including your browsing history, photos, location and worst of being your passwords.
Luckily, there are quite a number of measures that one can implement to help reduce such eventualities. This tutorial will provide you with awesome tips on how to protect your personal data on iOS.  Prior to that, we will look at some of the probably threats to you personal data as an iPhone user.
Learn how to protect privacy on an Android phone
Threats to your personal data on iOS devices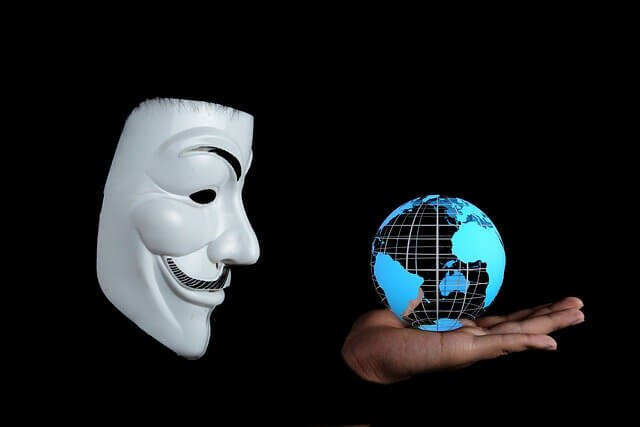 Hackers and malware attacks
Recent security research on iPhone has shown that it is possible for hackers to spy on your iPhone camera.
Hackers will use legit looking applications which after allowing permission will access your iPhone components such as location, photos, contact list as well as your camera. The hacker will then access the camera and unsuspectingly take photos of you or spy on you through recorded videos. They could run your photo on recognition software with an intention of stealing your identity. If successful, they will always access you phone from their end at anytime they feel like it.
In addition to this, you should avoid "jailbreaking" you iPhone at all cost. Its only increases the chances of downloading malicious software from third party software.
iPhone theft
Device theft is somewhat a common vice in many cities across the world; either through robbery with violence or misplacement. Even though your phone is locked with passwords, ID locks such face recognition and figure biometrics dishonest people will always try to go around this.
This could gain access to your most sensitive information including text messages, contacts among other iPhone components. In the wrong hands, this kind of information could do more damage that you can think of.
Data harvesting
Data harvesting is most common when one is using the internet. Even with robust security measures on your iPhone, there is always a chance that you installed application and your Internet Service Provider are harvesting your data and selling it off to third parties. In the off chance, that such details are sold off to the wrong parties the effects could be devastating.
Some people will advise you to uninstall all apps on you iPhone. However, that will make your expensive gadget very much useless. Below are a few effective tips that could give you an upper hand as far privacy and personal data safety are concerned. Check them out!
How to Protect Your Personal Data on iOS Devices (iPhone, iPad)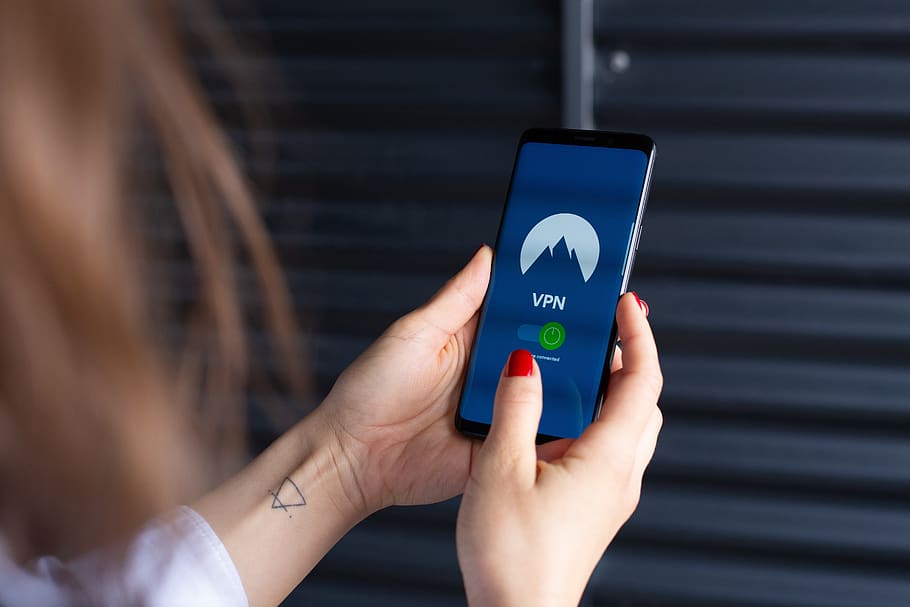 Adjust your iPhone security default settings
Typically, iPhones will come to you with default security settings and it is your job to tweak them to your advantage. Here are aspects that you can change to enhance your security.
Introduce a pass code
In most cases, iPhone users opt for a four digit code as their pass code to their phone. Well, a unique four digit code would work to resolve your privacy problems. However, using more characters will not hurt. In fact it will enhance your privacy and protects access by any unauthorized persons.
It would be even better to also consider using different character e.g. numbers, symbols and letters. There is also an extra option to erase data after 10 failed password attempts. This is to make sure that your data does not land in the wrong hands in the event that one bypasses the pass code.
Enable two-factor authentication
A two-factor authentication is an additional security option to help cut out hackers and persons who could guess you pass code right. To enable the option, proceed to the Setting menu then tap on the Your Apple ID then Password & Security. Enter you Apple ID pass and proceed to turn on the two-factor authentication. It acts an additional firewall to your password.
Remove your home screen widget
Recent iOS sytems come with default home screen widgets that allow iPhone and iPad user to access their phone content without entering a pass code. The feature is very much convenient as it relieves you the tussle of entering a password each time you want to access you iPhone.
This however is not the way to go you especially if you looking to enhance your privacy. To ensure that one does not access your phone without a password you should remove the widgets by swiping on lock screen and clicking on edit to remove.
Disable notification from sensitive apps
Turning of notifications from sensitive applications make sure that any new notification does not appear on the screen in the event that you iPhone is stolen. Sensitive applications may include messages, emails and other communication applications.
Disable location tracking
It is essential to note that all applications with access to your location will most likely share it to your friend and family. These applications will keep a record of places; specifically where you have been and where you are in real time. You would not love such information leaking to third parties. It will most likely render you a target for black hat hackers. To disable your location, got to your setting >> privacy>> location services and then proceed to select the apps you like and would not like to track your location.
Review app permission
It is a perfect way to ensure that you data remain safe with you; literally gives you control over your information and limit the amount of information application could collect from you phone. To review app permission proceed to your Settings>>Privacy and the browse and disable permission for applications you do not want to access you personal data.
Install ad blockers and malware protection software
iOS devices are less prone to malware, that explains the reason for the few antivirus software available in the market. However, the Apple store provides for few effective malware protection software. A perfect example of the app is the purify malware cleaner that goes for around 2 bucks.
They also help you cut off annoying and suspicious ads before they appear on your phone. Such applications enhance only enhance your privacy but do not provide a 100% security for your personal data.
Install a VPN
It is one of the most effective ways of ensuring that you personal data is safe on you iPhone. VPN services provide you with a robust and efficient solution for hackers and malware protection especially when surfing using you iPhone. However, not all VPN services will provide you with protection from hacker.
In fact quite a number of them, especially free VPNs, will siphon your data and trade it to third parties for financial gain. In fact that is how free VPN developer earn their income. It is therefore important that you avoid free VPNs as much as possible; go for more reliable VPN from trusted developer.
Trusted VPNs will never harvest you data. They are committed to providing you with excellent internet traffic encryption that cut off third parties from you internet activities. In addition to this VPNs provide you with virtual IP addresses that help you by pass geo-restricted websites as well reduce chances of being targeted by hackers.
Usually they are two ways through which you can install VPN on your iPhone; either VPN app for iOS or manual configuration. All options are legit and effective however you will be missing out on key protection features such as kill switch and DNS leak protection when using manual configuration.
They are key features help you kill hackers and internet snoopers looking to steal your data. Some of the most trusted and effective VPNs in the market include; ExpressVPN, CyberGhost VPN, NordVPN among others.
Check our ranking of the best VPN providers for iPhone
Turn auto-sync to iCloud
Always remember that data stored in the cloud does not belong to you; you have no control of that data. Even after you delete the information from the device a copy of the same information will still remain in the cloud. It is therefore important that you choosy on what on you choose to store in the cloud.
If you have an auto-sync to iCloud you should turn it off; otherwise all you personal data will auto update on to your iCloud. The cloud is not a safe haven; celebrities have suffered in the past losing their personal details to the public after cloud hacks.
Conclusion
The above tips have proven essential and effective in the quest to keep iPhone personal data personal. They may appear quite simple and basic but believe you me, they will go along in helping you protect you privacy.
I will however recommend the use of VPNs service. It one of the strong and safest way of maintain you iOS device privacy.
Find out which VPN providers accept Bitcoin payments